Sponsor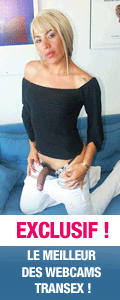 Welcome to trans-girls.com!

You found the ultimate website where lovers and fans of transsexuals, shemales and transvestites meet!FREE!
Offered features
Database of TS-Escorts: for the moment we have more than 1000 entries in Europe, Switzerland and Germany, but plan to progressively expand to Austria, France, Netherlands, Italy, Spain and UK.
TS-Escorts galleries: at the moment we have over 3000 pictures of real TS-Escorts in the galleries. You can meet the escorts shown in the galleries!
The are many more features available! Just register and try it! This site is completely FREE!
Privacy agreeement: We do not sell your e-mail address and do not forward commercial junk mails

EVERYTHING CLEAR?

This way to the free registration.

Choose a username, type your e-mail address, and you're set!
HAVE FUN AT trans-girls.com !!!
from Zurich to Koln
Posted by EMMA_TS Topic:
TS News Deutschland on Sunday, September 09, 2007 - 03:11 PM

Emma of Zurich will be in Pascha in Köln from 10th September onwards
You can see my profile currently under Zurich in this website and I have very good reviews. So if you would like to see me in Pascha you are most welcome
Active, Passive, 36D-26-36, English, white blue-eyes, very feminine xx

Ts available since 17.12.06 in Geneva
Posted by dominique69 Topic:
TS News Switzerland on Saturday, December 16, 2006 - 05:17 PM

Hello
3 beautiful trans escorts available in Geneva since 18.12.2006
from our agency. 3 délicieuses escortes transsexuelles disponibles dès le 18.12.2006 à Genève de notre agence.
Hellen www.trans-escort.ch/hellen
Axelle www.trans-escort.ch/axelle
Emma Morgane ( post op ) www.trans-escort.ch/emmamorgane
Have a nice time, passez un bon moment !
Trans Escort Service
Dominique



Online Users
_NOMEMBERS


you are not logged in

There are 1 unlogged users online !